The PREPARE Guidelines, and this section of the Norecopa website, have been developed with the involvement and support of the RSPCA.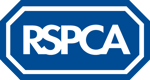 As part of ongoing efforts to reduce waste, promote animal alternatives (all the three Rs), and increase the reproducibility of research and testing, a group of experts from the UK and Norway, led by Norecopa, has produced a set of guidelines for planning experiments:
PREPARE (Planning Research and Experimental Procedures on Animals: Recommendations for Excellence)
PREPARE covers the three broad areas which determine the quality of the preparation for animal studies:
Formulation of the study
1. Literature searches
2. Legal issues
3. Ethical issues, harm-benefit assessment* and humane endpoints
4. Experimental design and statistical analysis
Dialogue between scientists and the animal facility
5. Objectives and timescale, funding and division of labour
6. Facility evaluation*
7. Education and training*
8. Health risks, waste disposal and decontamination*
Quality control of the components in the study
9. Test substances and procedures
10. Experimental animals
11. Quarantine and health monitoring*
12. Housing and husbandry
13. Experimental procedures
14. Humane killing, release, reuse or rehoming*
15. Necropsy
*These are topics which are frequently not mentioned in reporting guidelines, but which are also critical to the validity and reproducibility of research. Many are also critical for improving the culture of care at an institution.
PREPARE is NOT "yet another checklist to prove compliance".
It is offered on a voluntary basis as an aide memoire to remind scientists of all the topics which may be relevant when planning experiments. Many of these topics do not need to be reported, but they are vital for the success and validity of the experiment, for the health and safety of all those directly or indirectly involved, and for animal welfare.
PREPARE consists of two equally important parts:
A 2-page checklist, available in over 25 languages, which summarises the topics in PREPARE.
A comprehensive website (the menu on the left of this page), with detailed information and links to global resources, for each of the topics on the checklist. This website is updated continuously as new resources are published.
PREPARE covers all stages of quality assurance, from the management of an animal facility or population to the individual procedures which form part of a study. PREPARE is based upon the authors' experience over the last 30 years in running accredited animal facilities, collaborating with researchers (including those working with farm animals, fish and wildlife), serving on advisory and regulatory committees, and planning their own animal studies.​
The PREPARE checklist can be adapted to meet special needs, such as field studies. The topics do not always have to be addressed in the order in which they are presented here, and some topics overlap.
PREPARE includes guidance on the management of animal facilities, since in-house experiments are dependent upon their quality. This includes a suggestion for a contract between the animal facility and research group, and practical suggestions on how to check whether an animal facility is ready for the experiments you plan. Master Plans and Contingency Plans for the facility and for the individual research projects are also very useful.
In many cases, there may be a need to develop additional checklists, or standard operating procedures, to conduct procedures mentioned on the PREPARE checklist. The authors of PREPARE see many parallels to the work of quality assurance in the aviation industry, where ground staff and crew collaborate before and during the flight, and where even experienced pilots on routine flights use checklists to maintain a high standard of performance and safety. The principles embodied in the WHO Guidelines for Safe Surgery are highly recommended for this purpose. The Checklist Manifesto by Atul Gawande is an excellent account of their development. The book also contains a useful checklist for constructing checklists.
Please also see Norecopa's collection of links to recorded webinars within laboratory animal science, animal welfare and alternatives.
Two additional resources are recommended:
We recommend a 4-step approach to animal research:

Endorsement and citations of PREPARE
The PREPARE guidelines are rapidly gaining acceptance in the international community. We have constructed a separate page listing some of the endorsements which PREPARE has received.
Please note:
The list of items in PREPARE is offered as a guide and should be adapted to the individual research project, animal species and location. Some elements will be the responsibility of the animal facility itself, rather than the individual research group, since they determine the standard of the facility as a whole. However, a research project often raises questions which are not covered by the facility's normal work routines. These include activities which have potential health and safety risks, such as the use of micro-organisms, ionising radiation and carcinogens. Early and open dialogue between the facility and research group, to create a good atmosphere for collaboration, is therefore essential. For example, if a facility cannot safely conduct an experiment without structural changes or investment in new equipment, this should be discussed with the research group at an early stage, however tempting it may be to start collaboration on a prestigious project. Animal welfare and ethics committees can be a useful forum for some of this dialogue.
PREPARE was published under Open Access in Laboratory Animals (journal metrics; Dimensions metrics):
Smith, AJ, Clutton, RE, Lilley, E, Hansen KEAa, Brattelid, T. (2018): PREPARE: Guidelines for planning animal research and testing. Laboratory Animals, 52(2): 135-141. DOI: 10.1177/0023677217724823
*The PREPARE co-authors:
Adrian J. Smith1, R. Eddie Clutton2, Elliot Lilley3, Kristine E. Aa. Hansen4 & Trond Brattelid5
1Norecopa, c/o Norwegian Veterinary Institute, P.O. Box 750 Sentrum, 0106 Oslo, Norway; 2Royal (Dick) School of Veterinary Studies, Easter Bush, Midlothian, EH25 9RG, U.K.; 3Research Animals Department, Science Group, RSPCA, Wilberforce Way, Southwater, Horsham, West Sussex, RH13 9RS, U.K.; 4Section of Experimental Biomedicine, Department of Production Animal Clinical Sciences, Faculty of Veterinary Medicine, Norwegian University of Life Sciences, P.O. Box 8146 Dep., 0033 Oslo, Norway; 5Division for Research Management and External Funding, Western Norway University of Applied Sciences, 5020 Bergen, Norway.
 
Click on the picture to see a 3-minute film about PREPARE.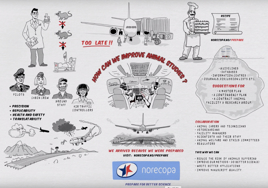 Are we Car Salesmen, Boy Scouts or Airline Pilots? Preparing for robust and humane research. A 16-minute presentation by Adrian Smith at the 11th World Congress on Alternatives and Animal Use, August 2021.
Would you like to participate in a course on the use of the PREPARE guidelines? Norecopa collaborates with Responsible Research in Practice in arranging PREPARE for Better Science courses. The next scheduled public course is 29-31 January 2024, but we can also arrange on-demand courses for institutions: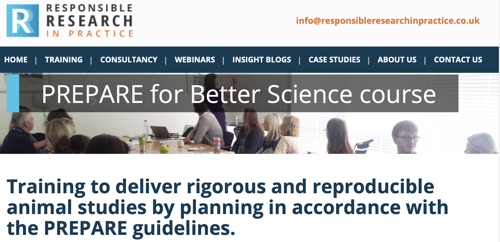 Other references

The costs of Open Access publication of the PREPARE guidelines and the production of conference posters were kindly provided by the Universities Federation for Animal Welfare (UFAW). The paper was pre-published online on 3 August 2017 and was published in the paper version of the journal Laboratory Animals  in April 2018.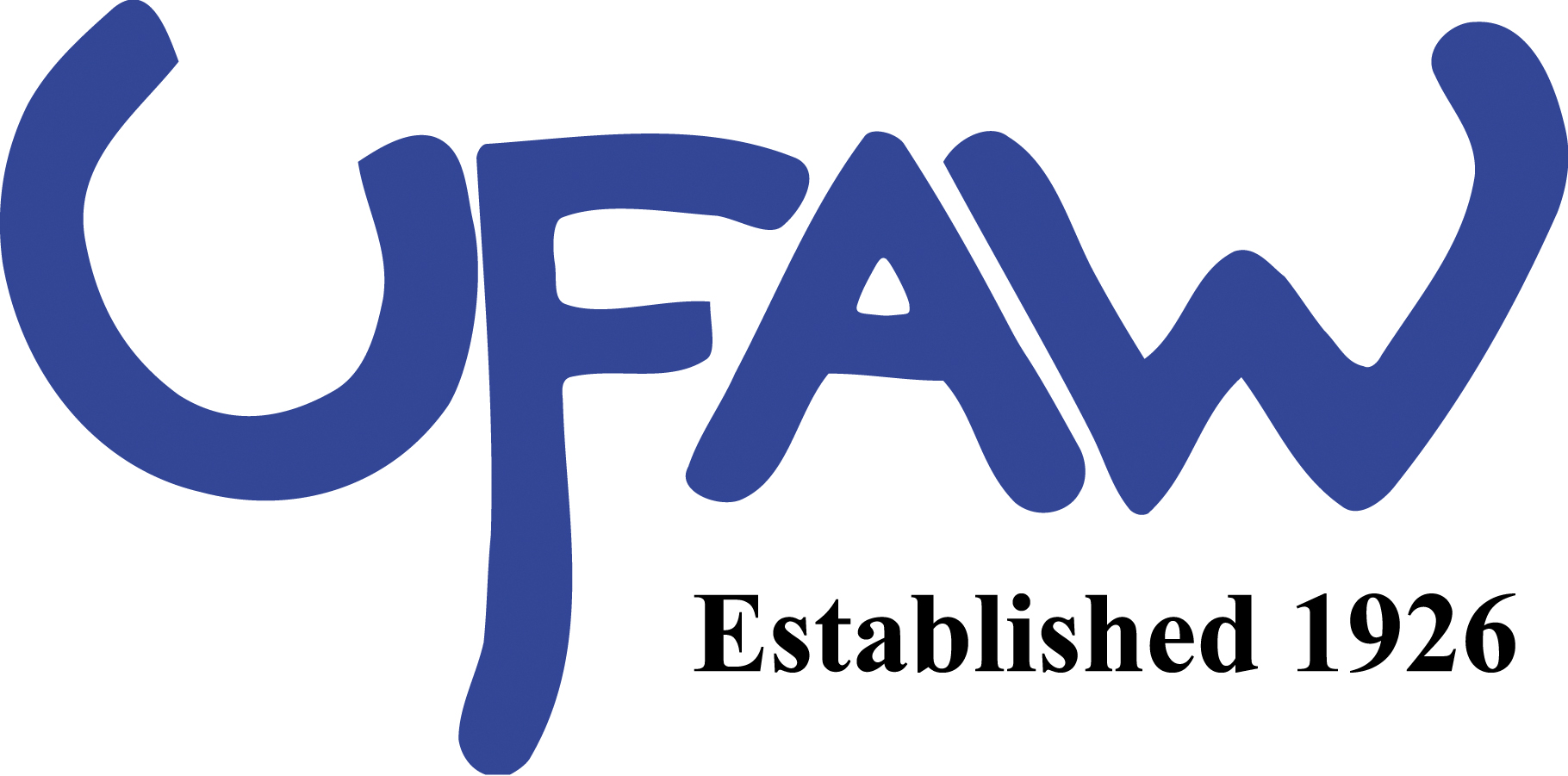 The path to better research: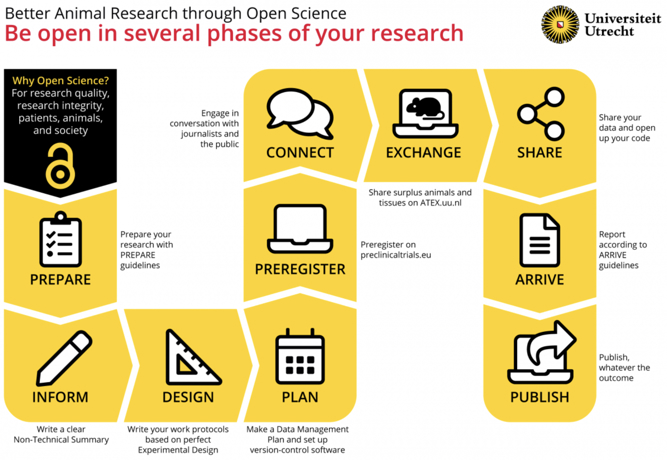 With permission from Utrecht University.
This page was updated on 15 November 2023