TextBase is a collection of information on textbooks within the field of laboratory animal science and related areas.
The database is built into this website and the search engine at the top of all the pages performs searches in it automatically.
Some shortcuts:
Please contact us if you find errors or know of products which should be cited in the database.
Norecopa maintains five other additional databases:
While we make every effort to keep the information in these databases updated, we cannot accept responsibility for factual errors, including availability and price.  As we do not supply these products ourselves, we suggest you always contact the supplier for the latest information before you order.  
For more information about the TextBase database, please contact adrian.smith@norecopa.no.
Below is a screenshot of part of a record in TextBase.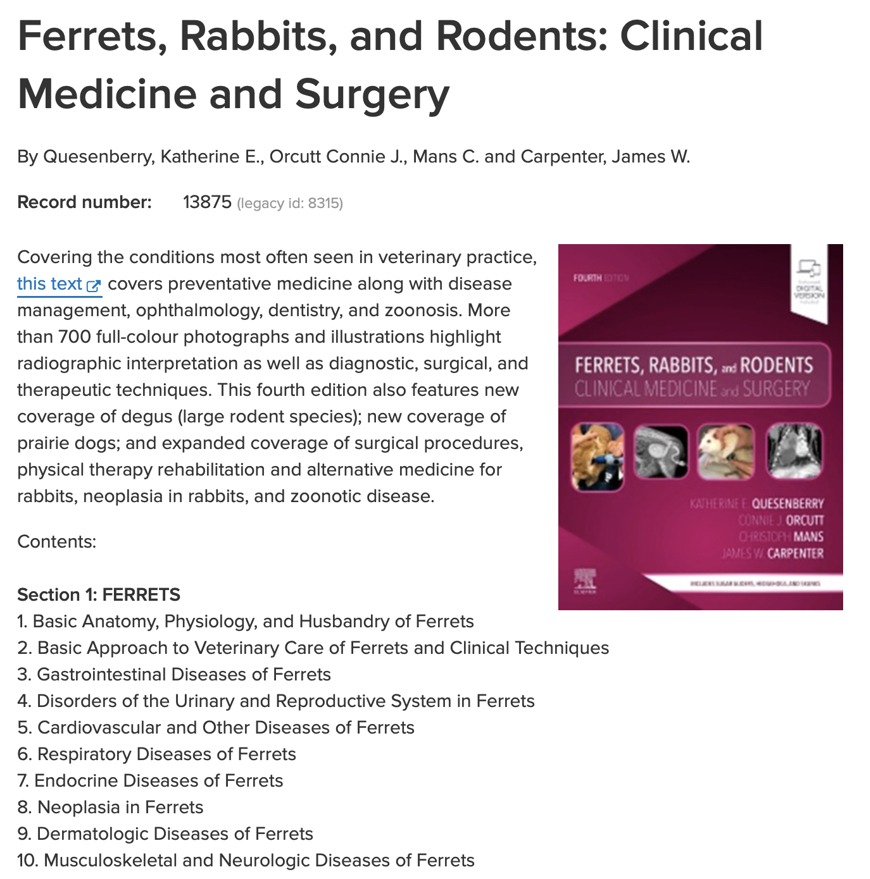 Records in TextBase: 1548
This page was updated on 05 July 2023