Most of Norecopa's resources relevant to the common laboratory animal species are available in the other sections of this website - please use the menus and submenus above. Specifically, information on planning experiments on laboratory animals is available as part of the PREPARE guidelines. This page will be only used to collect resources which do not fit into other sections. Some of this material is currently only available in Norwegian.
For resources on zebrafish, please click here.
An A-Z of the animal species used in research is available from Understanding Animal Research (UAR) (picture below).
Information on animal research from the RSPCA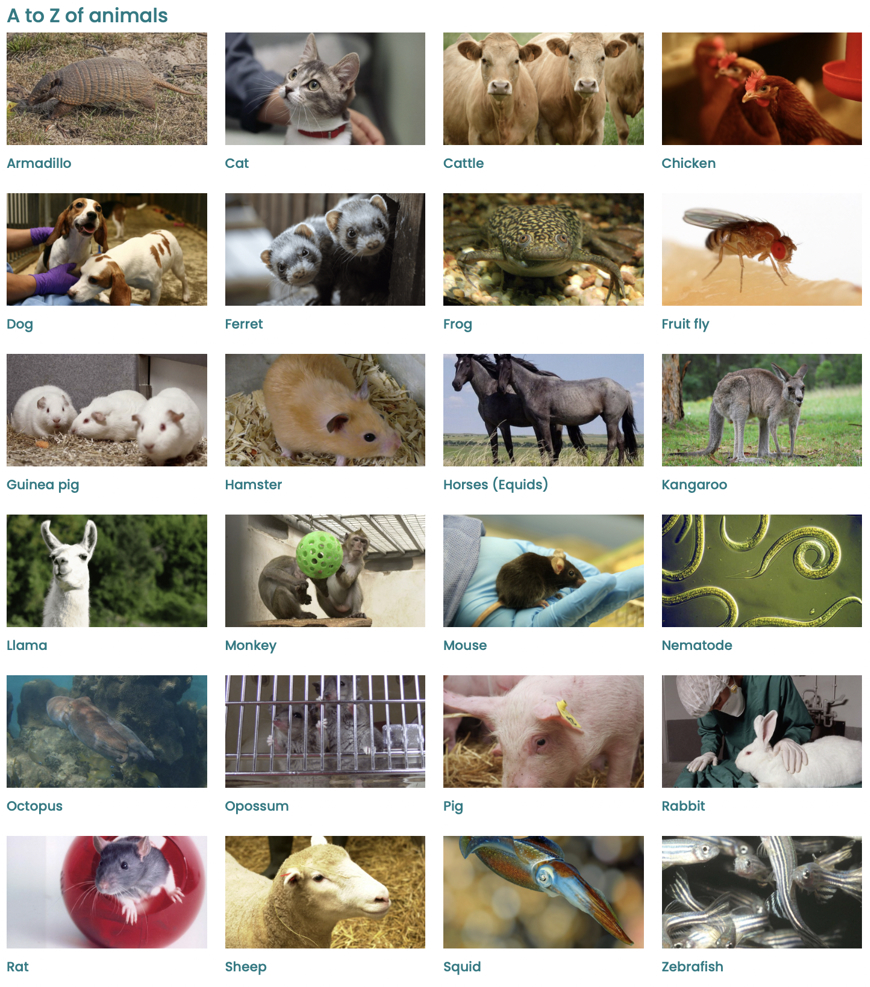 This page was updated on 05 July 2023