Research on wildlife and wild fish
Field researchers in Norway should also read the Norwegian version of this page.
Research on wild-living animals places special demands on experimental design, since it takes place under uncontrollable environmental conditions. There are also a range of ethical problems in addition to those which apply to all animal research, since it is often difficult to monitor the welfare of animals after their release.

Norecopa har arranged two international consensus meetings about field research:
Norecopa has a collection of presentations on wildlife research here.

Other resources

Other literature references

Fish in research and telemetry tagging methods
Senior Research Scientist Dr. Niels Jepsen at DTU Aqua (the National Institute of Aquatic Resources at the Technical University of Denmark) has written an article entitled Fish in research and telemetry tagging methods for Norecopa and has made available his presentation from a workshop in Dublin in 2015 entitled Capture, Handling and Tagging of Fish for Telemetry Studies. A collection of references to his publications may be found below. More references may be found in the section on marking and identification of fish. A separate section covers resources about anaesthesia and analgesia in fish.
Literature references about tagging fish
Further reading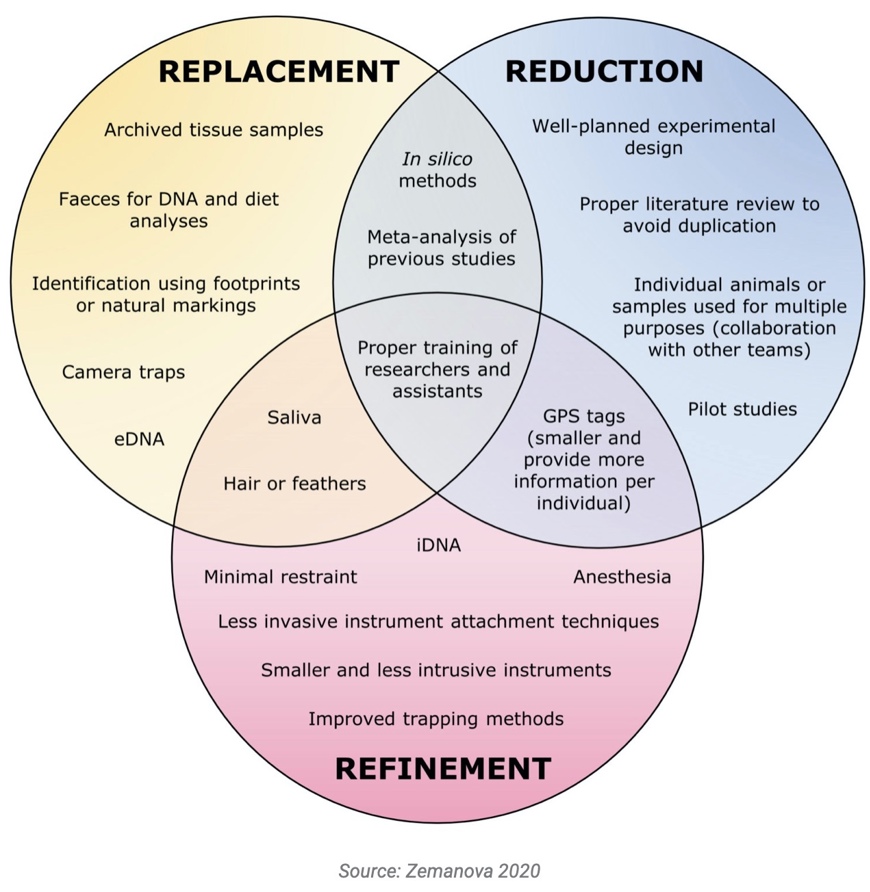 Image from Zemanova (2020)
This page was updated on 22 August 2023